Vol II, Issue 6
Public Broker Performance
MarshBerry Broker Index
Get the latest performance and insights on the public broker composite.
MarshBerry Broker Composite Index: July Update
During the period from January 1, 2023, through July 31, 2023, six public brokers, as measured by MarshBerry's Broker Index, saw a better return vs. the Dow Jones Industrial Average (DJIA). The S&P 500 index outperformed both the Broker Index and the DJIA, with a 19.5% return for the same period.
The following publicly traded insurance brokers are included in the MarshBerry Broker Index: Arthur J. Gallagher & Co. (AJG), Aon plc. (AON), Brown & Brown, Inc. (BRO), Marsh & McLennan Companies, Inc. (MMC), Willis Towers Watson Public Limited Company (WTW) and BRP Group, Inc. (BRP).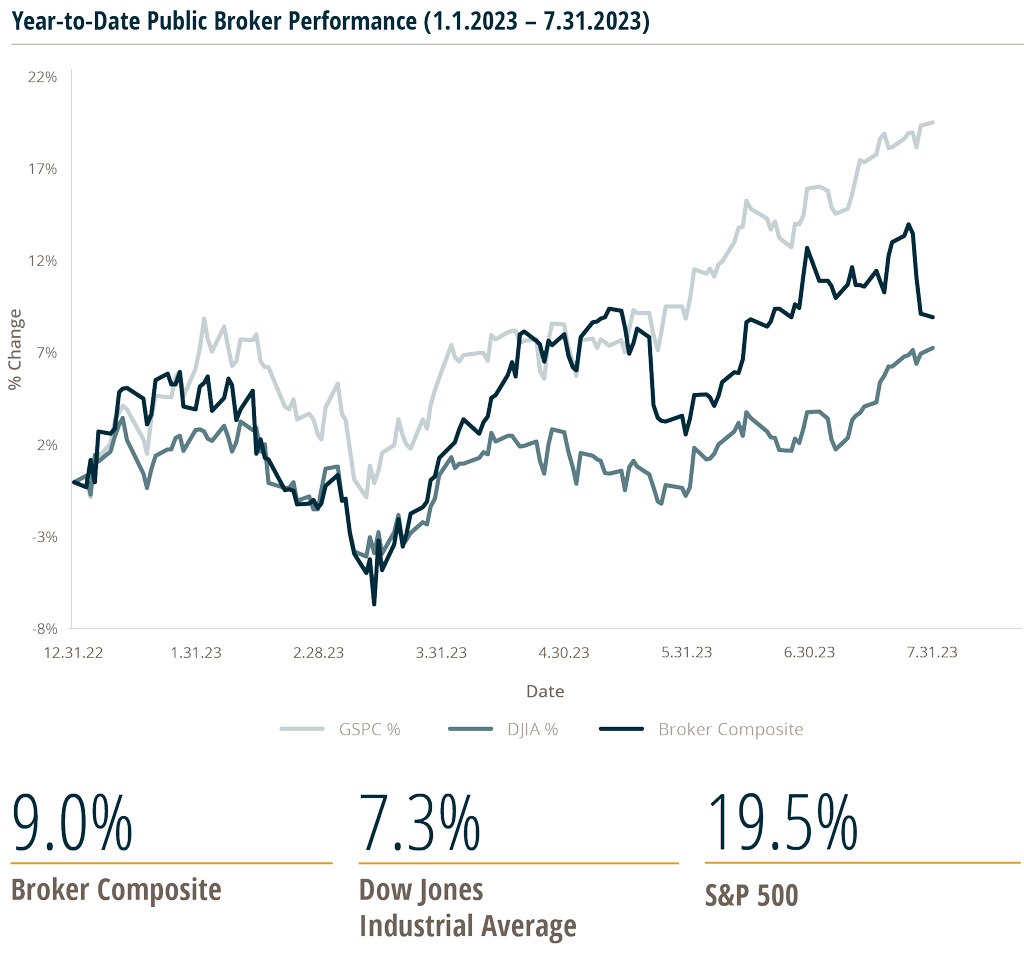 Public brokers performance through July 2023
The collective share prices of the public insurance brokers continued to advance through July 2023, helped by positive economic data and strong business results. Investors were encouraged by data in July that showed moderating inflation and resilient growth, with some economists expecting a "soft landing," where the central bank can slow growth and curb inflation without causing a major downturn. U.S. Fed Chair Jerome Powell said that the Fed is no longer projecting a recession, following an expected quarter-point rate hike on July 26, 2023. Earnings are generally meeting expectations and the economic outlook appears to be stabilizing and improving.
While the public brokers have larger recurring revenue bases and businesses that are noncyclical, their growth levels are also continuing to benefit from the ongoing hard market with higher insurance rates and strong demand.
Management at many brokerages generally remained optimistic around their projected results in 2023. AJG Chairman, President and CEO J. Patrick Gallagher stated on the firm's Q2 2023 earnings conference call: "Despite these (pricing increases) and other inflationary cost pressures, our customers' business activity remains strong. During the second quarter, our daily indications of client business showed positive endorsements and audits."
Public Broker Comps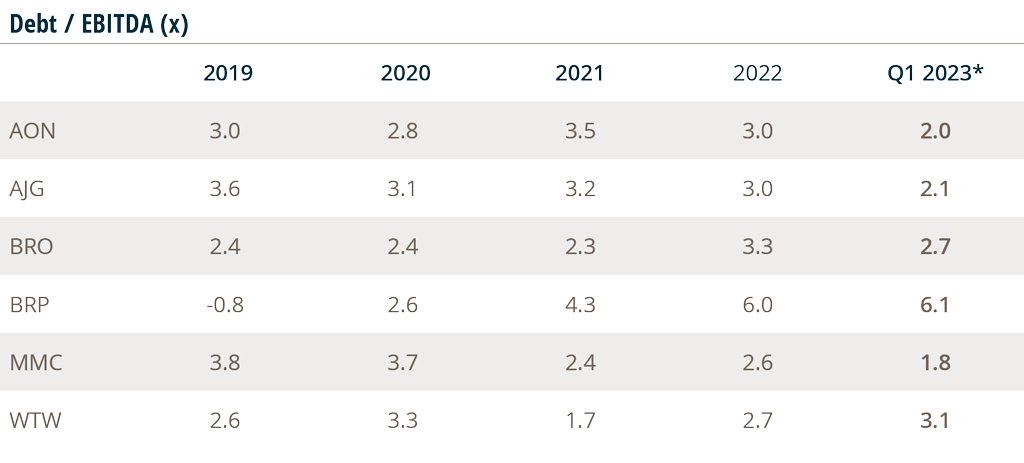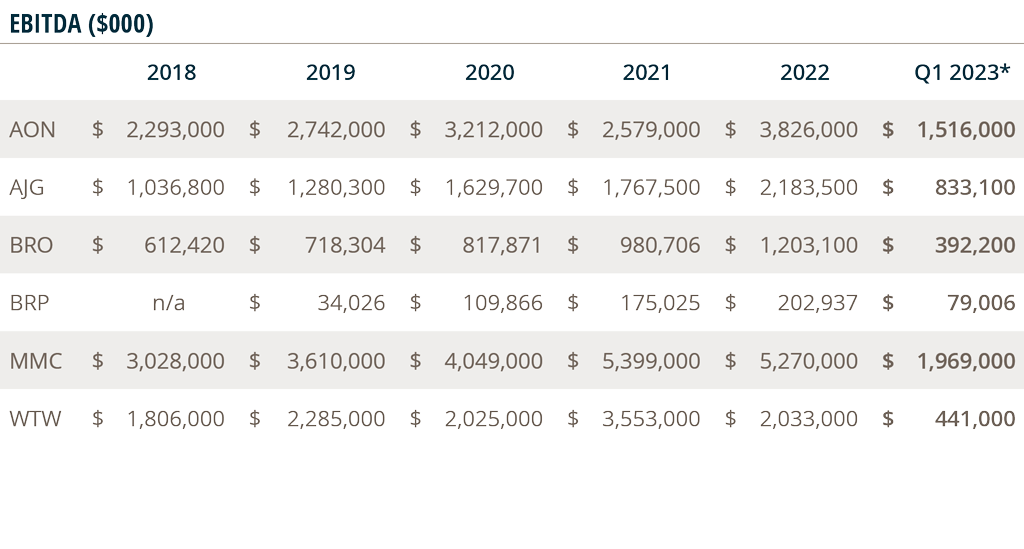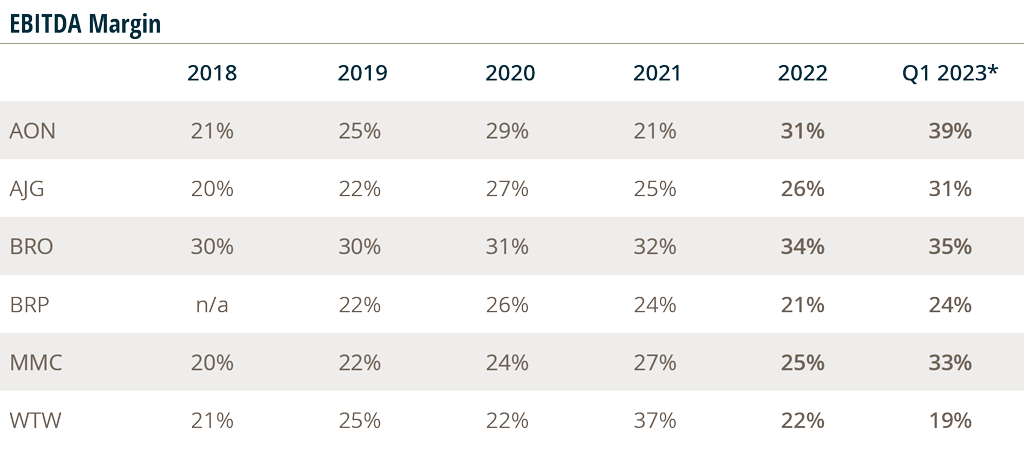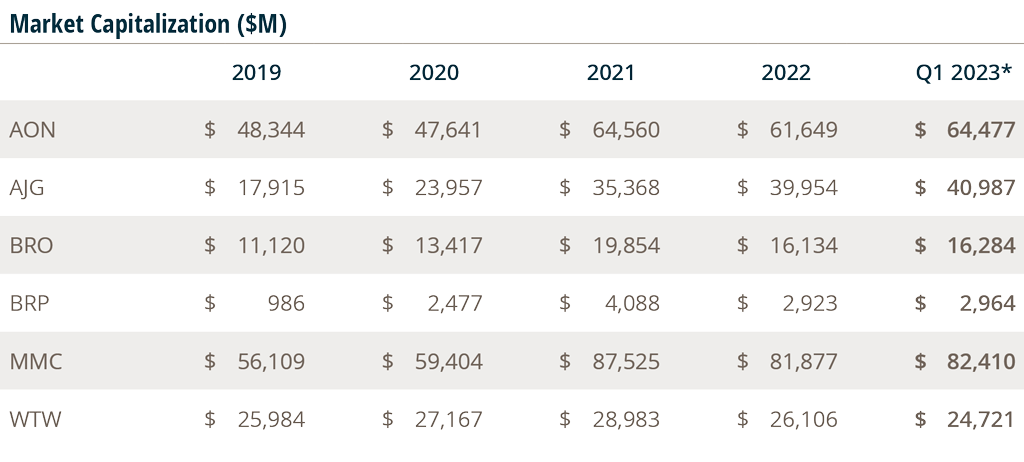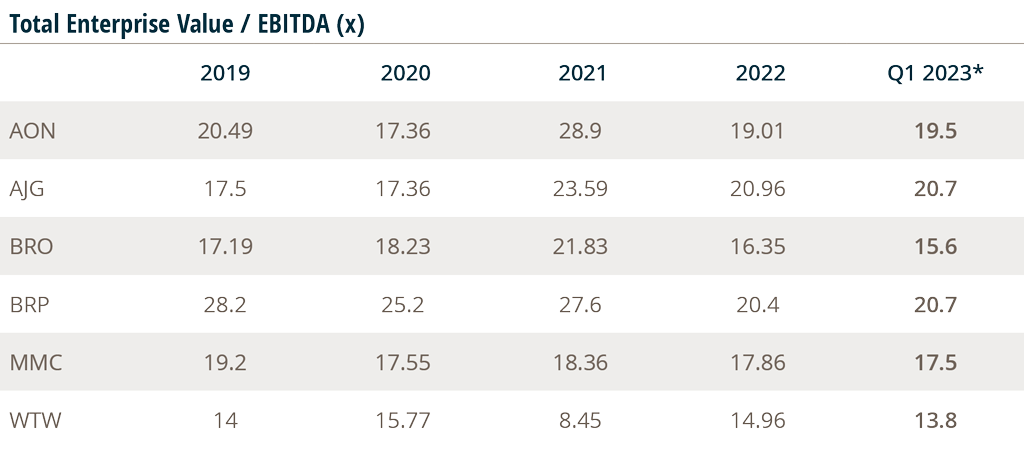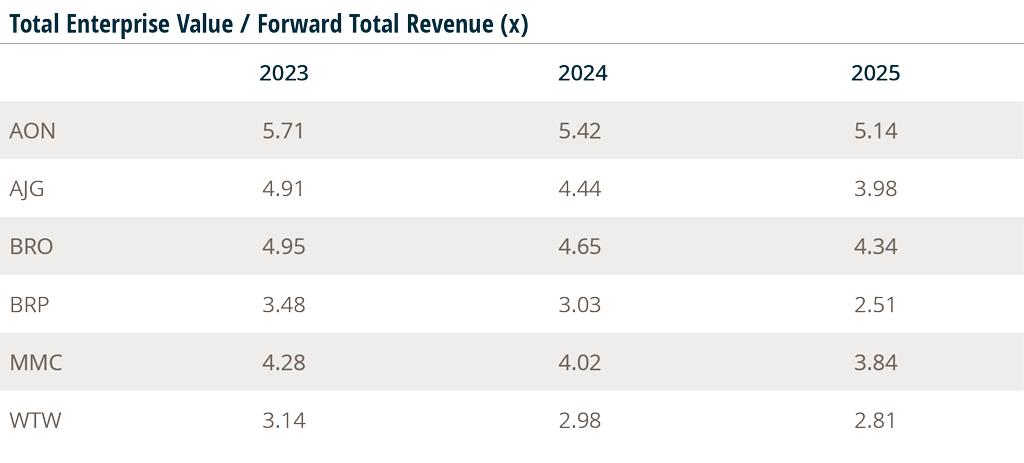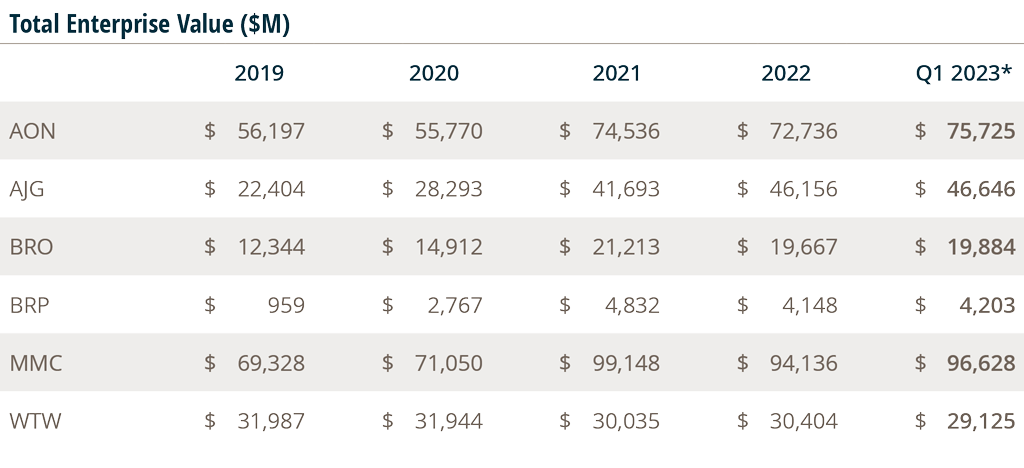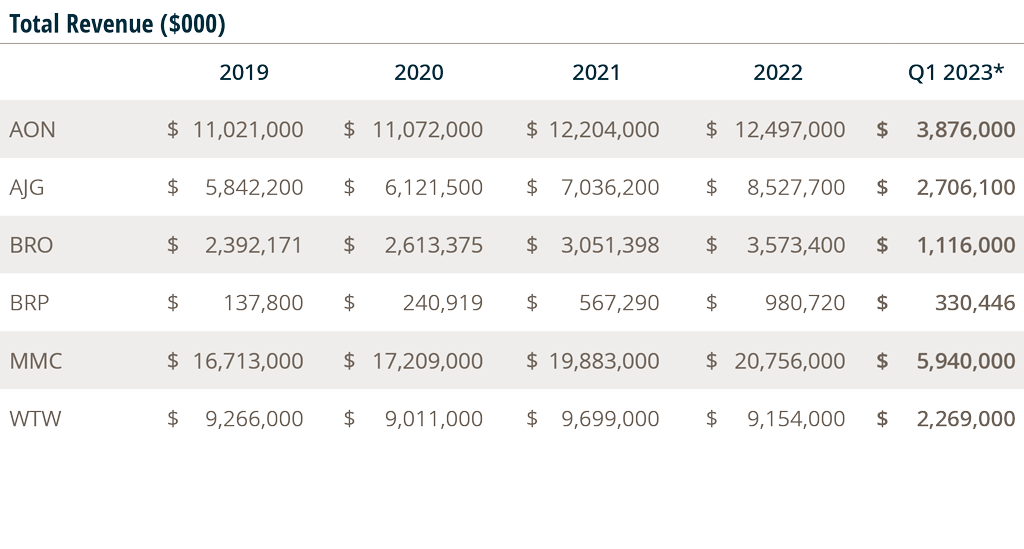 *Results as of Q1 2023
The MarshBerry Broker Index is a composite of market data on the following companies, sourced from Yahoo Finance: BRP, BRO, AON, AJG, MMC, WTW. It is prepared for analytical purposes only. This information is not to be construed as an offer to buy or sell or a solicitation of an offer to buy or sell any securities, financial instruments or to participate in any particular trading strategy.  
This earnings summary has been prepared by Marsh, Berry & Co., LLC. and is not intended to provide investment recommendations on any company. It is not a research report, as such term is defined by applicable laws and regulations, and it does not contain sufficient information upon which to make an investment decision. These materials are based solely on information contained in publicly available documents and Marsh, Berry & Co., LLC has not independently attempted to investigate or to verify such information.